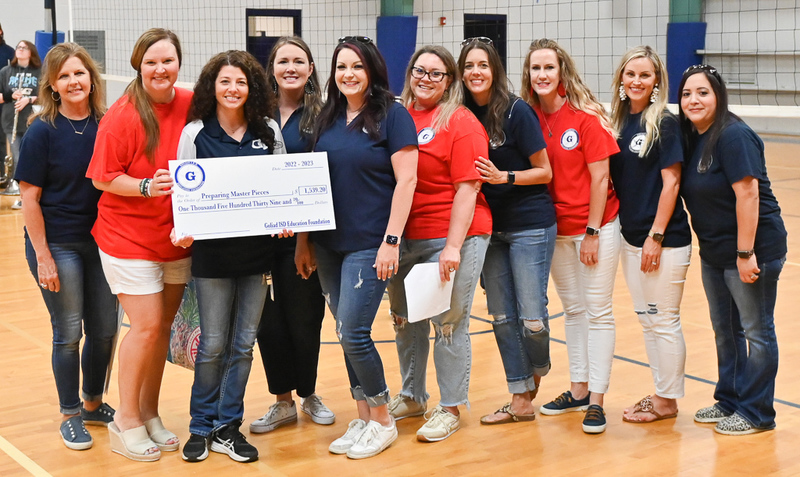 Preparing Master Pieces
The Goliad Middle School team consisting of Charlotte Henderson, Sara Aleman and Jennifer Bridges will be receiving $1,539.20 from the Goliad Education Foundation for an engaging field trip to the newly built Rockport Center For The Arts. Students will experience a guided educational tour and create hands on projects. They will be challenged to develop skills in drawing, painting, photography, sculpture and explore theater techniques.
---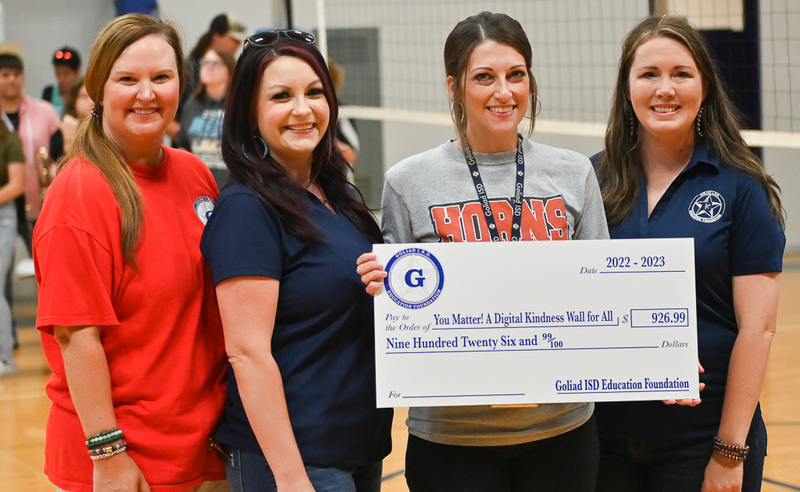 You Matter! A Digital Kindness Wall for All
Brittany Salazar, Goliad Middle School Counselor, will be awarded $926.99 for a Samsung 70" LED Smart TV and You uplift-School Kindness Wall 4-Revs. All students 6th-8th grade will be positively impacted by the You matter Digital Kindness Wall for All Project. The purchase of the subscription to a digital kindness wall will ensure that our students can have exposure to positive statements about themselves for a long period of time.
---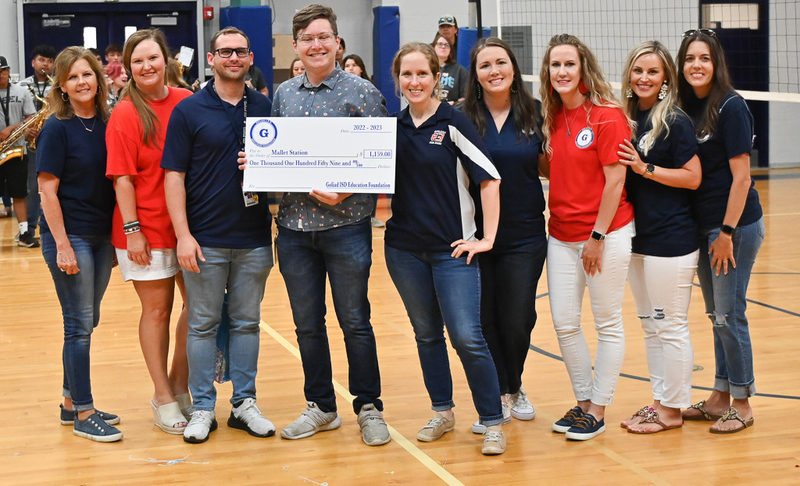 Mallet Station
Band directors Dawson Leffingwell, Jen Bridges and Zach McCullough will be receiving $1,159 for a Pearl Mallet Station. The Mallett Station will impact the beginning percussion classes at the Middle School for years to come. At the high school level, this project helps our marching band reach a new level of sound production - and this, more advanced literature.